Kenaston History
The settlement was first known as Bonnington Springs, Assinboia, North West Territories but usually referred to as Bonnington. In late 1905, when Saskatchewan became a province, the name was changed to Kenaston , honoring F.E. Kenaston, who was the Vice President of the Saskatchewan Valley Land Company.
The railroad reached Bonnington in late 1889, but there is no record of any permanent residents until 1902.In this year, the Saskatchewan Valley Land Company was formed, made up of wealthy men from the States. The president was Col. A.D. Davidson and one of his associates was F.E. Kenaston, who was head of the Minneapolis Threshing Machine Company.
The Saskatchewan Valley Land Company purchased 839,000 acres of land from the railway for $1.53 an acre and another 250,000 acres from the Dominion Government for $1.00 an acre. By adopting spectacular methods of advertising and employing dozens of land agents, the wide open spaces between Regina and Saskatoon were peopled with hundreds of settlers in the time between 1902 and 1910.
Needs of settlers created a necessity for business places and the settlement grew and was incorporated as a village in July 1910. The Kenaston School opened its doors to its first fourteen pupils in August of 1905, while the town was still officially known as Bonnington. The first store was built in 1903, the post office and hotel were established in 1904, the first telephone installed in 1909, and the first of Kenaston's grain elevator was built in 1906 by the Canadian Elevator Company. In 1910, the 40,000 gallon water tower was built by CNR in proximity to the train station and just across from the first hotel.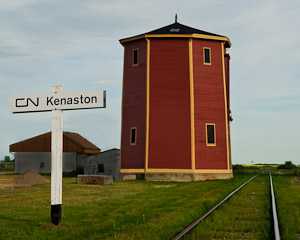 Kenaston Skyline – Prairie Sentinels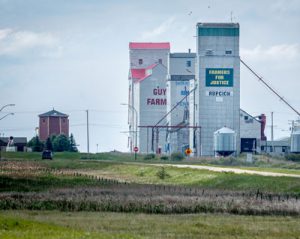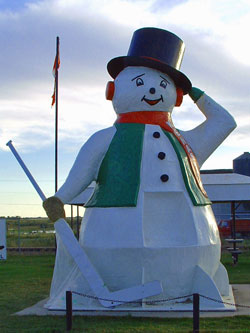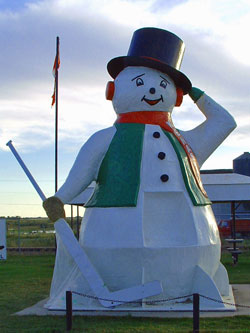 Croatian and Serbian Settlements
Taken from post at: Meanwhile in Saskatchewan
https://www.facebook.com/MeanwhileInSask/posts/718578158275199
People of Croatian origin began to settle in the Kenaston area in 1904, concentrating in homesteads to the east of Hanley and Kenaston, and in the Smales district between Kenaston and Bladworth. These settlers had come from Lovinac and surrounding villages in a valley across the coastal mountain range to the east of the port city of Zadar, in Croatia. The first to arrive were the Pavelic(h)(k), Prpic(k), Masic(h), and Tomljenovic/Tomlenovich/Thompson families. In the next ten years they were joined by other families including Sekulic(h), Brkic(h), Vrkljan, Matevic(h), P(e)rsic(h), Sarich, Zdunich, K(e)rpan/Krypan, Rupcich, Strmotich, Yelich, and Obrigavi(t)ch. Already by 1914 Croatians occupied forty-one homesteads in the settlement. By the late 1920s, Croatian farmers had accumulated some 50,000 acres of land – a remarkable contrast with their recent background in the mountains of Croatia, where their families were poor illiterate farmers and family farms seldom exceeded forty acres (some were as small as one or two acres); the migrants had been forced to sell their shares of family farms to pay for their passage to North America. The first to leave were younger men escaping overcrowding on these small farms. In the mountain villages young men were accustomed to having to find physical work. In North America they took whatever manual Labour they could find: these first settlers around Kenaston had worked in railroad section gangs in Oklahoma, Kansas, Arkansas, and other midwestern states, and as coal miners in the Crowsnest Pass in Canada, before hearing of homesteads in the Praries. So they initially arrived in Saskatchewan as single young men before being joined by wives and other family members; some temporarily returned to Croatia to find wives.
Typically, men in the mountain villages of Croatia were limited to only four years of formal education; but they were used to hard work, and had come to Saskatchewan to develop farms their predecessors back in Croatia could hardly imagine. When they first settled they made their own hand-sewn clothing. Mixed subsistence farming soon became large-scale grain farming. Farm buildings were concentrated, in keeping with the zadruga communal tradition, at the centre of four converging blocs of land in order to enhance mutual cooperation. Susjed – helpful neighbours – were highly valued: this co-operative tradition was reflected in strong support of the United Grain Growers, Saskatchewan Wheat Pool, and Co-operative Association. Country schoolhouses quickly familiarized Croatian children with the English language; in turn, children assisted parents and even grandparents to learn some English. Within one generation English given names – and even an occasional surname – were adopted. Strong rural communal life was evident in the religious calendar (Kenaston had an active Roman Catholic parish which the Croatians shared with other Slavs), especially at Christmas and Easter, school concerts, various fairs, church bazaars and harvest suppers, homemakers meetings and sports events, as well as at the weddings, baptisms and funerals marking the passage of life.
While the Kenaston area remained the best-defined Croatian settlement in Saskatchewan, smaller numbers of Croatians did settle in other areas such as near Leask and, together with their Serbian neighbours, also from Yugoslavia, in several other locations. Holy Trinity Serbian Orthodox Church, founded in REGINA in 1916, was the first Serbian Orthodox parish in Canada.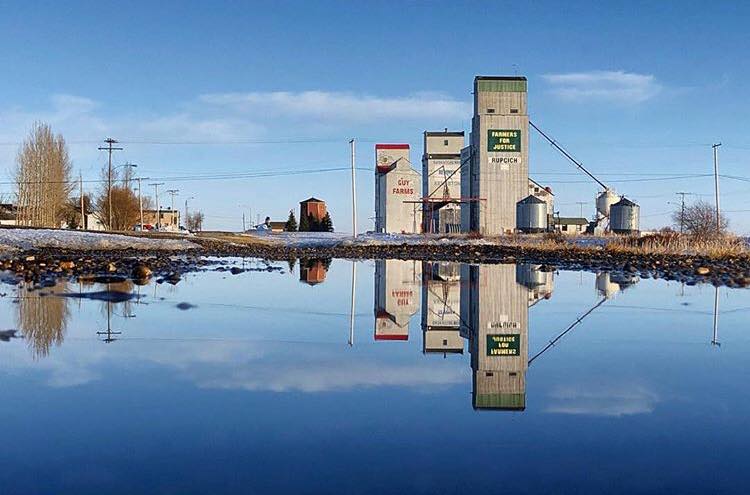 Kith 'n Kin History Book
A two volume set, of over 900 pages and hundreds of pictures.
There are still copies available.  Contact Jeanette Holder 306-252-2081
The first Kith n' Kin was completed in 1980 and now twenty-five years later we updated and have a complete history of the last 100 years. The two-volume set, Kith n' Kin 2005 Heritage, Spirit, Vision includes over 900 pages and over 1000 pictures.
Contents include Settlement, Local Government, Churches, Schools, Legion,Business and Services, Organizations, Blizzard Stories, Sports and Recreation, Events, Memories, and Cemetery Records. As well as 50 years of graduation class pictures and a Picture Walk Through Time. There are over 700 family histories.